UPSs

SOCOMEC, with more than 40 years of specialist experience, is one of the first manufacturers to undertake an active approach to improving the energy efficiency of its UPS systems.
As a concrete example of this commitment, SOCOMEC was one of the first to sign up to the european Commission's "Code of Conduct" covering UPS equipment.
APC Data Centre Solutions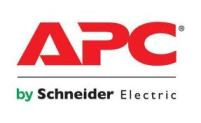 Schneider Electric will dramatically simplify the process of designing, deploying and operating the world's most predictable, dense and efficient data centre.
APC by Schneider Electric delivers  complete solutions with high availability, agility and low total cost of ownership (TCO) through standardisation and integrated components
Stabilisers
Since 1969, ORTEA SpA is a leading manufacturer of voltage stabilisers, magnetic components and electrical equipment.
Such position has been reached thanks to the sound professional skills of its staff.
Thirty-five years in the business and ongoing technical research have made ORTEA competitive and technologically up-todate.
A close co-operation between design, production and marketing, allows for the needs of a constantly growing number of customers to be satisfied. A constant attention to market developments, pushes the company towards the improvement of established products and the design of new ones.
all part of our Eco-Positive mission to brighten the lives of people around the world.